JULY: In a now-classic Batman comic book story (and adapted for BATMAN: THE ANIMATED SERIES 20+ years later), Bruce Wayne takes three underprivileged kids camping. During a campfire chat, each of the three young campers told a story about what the "real" Batman in BATMAN #250. Once the tales were told by the kids, Bruce puts on the Batsuit and then gets ridiculed and laughed at the kids for his version of Batman. Mr. Wayne, they thought, was too old for "kid's stuff."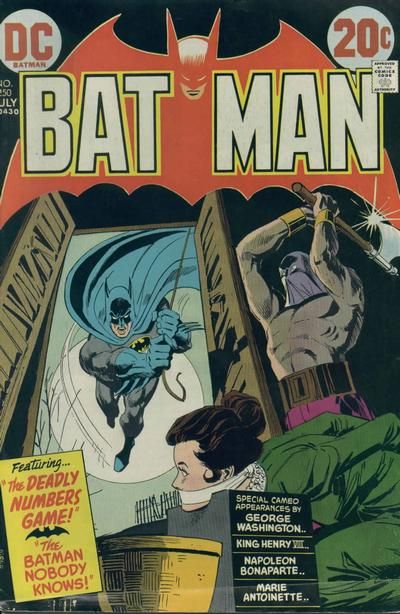 SEPTEMBER:
 Batman gets animated again when 
SUPER FRIENDS
 debuts on Saturday, September 8th on the ABC Television Network.
SEPTEMBER:
 The classic Batman story "The Joker's Five-Way Revenge" – by writer Denny O'Neil and artist Neal Adams – returns The Joker to his psycho, murderous roots in 
BATMAN
 #251.