PREVIOUS: "Batman in 1990."  CLICK HERE for access to all  years in BOF's Batman Timeline. – Bill "Jett" Ramey
JANUARY: Robin – albeit the Tim Drake version of the character – gets his own comic book series for the first time in the 51 year history of the character with ROBIN #1 (vol. 1).
JANUARY: Batman brings Harold Allnut to the Batcave and begins his career as its resident mechanic/inventor in BATMAN #458.
FEBRUARY: The serial killer Abattoir makes his first appearance in DETECTIVE COMICS #625.
MARCH: The strength-enhancing drug "venom" was introduced in LEGENDS OF THE DARK KNIGHT #16. Batman takes the drug, gets hooked on it, and proceeds to lock himself in the Batcave to detox. The 5-part story would become the graphic novel, BATMAN: VENOM.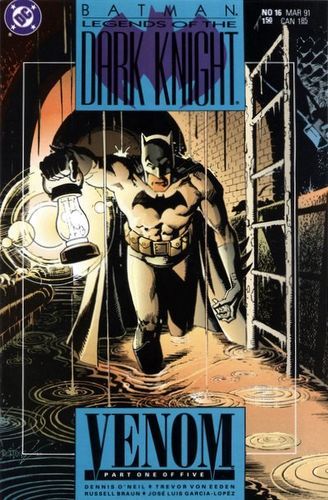 MAY: Ace, the Bat-Hound – this time minus the "Bat-Hound" moniker – was reintroduced in BATMAN #462.
JUNE: The sequel to 1989's BATMAN live-action film, BATMAN RETURNS, begins filming at Warner Bros. Studio in Burbank, CA for a planned June 1992 release.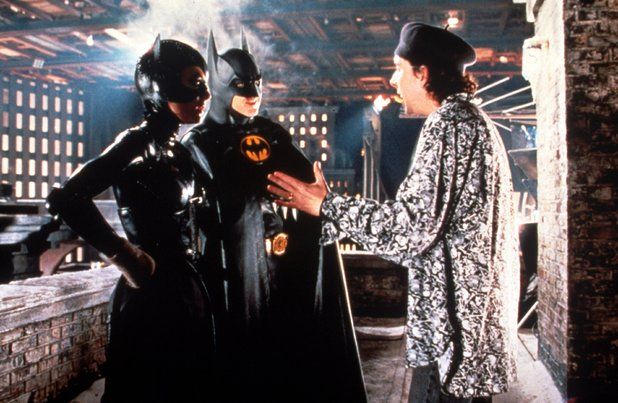 OCTOBER: The Tim Drake Robin gets a second miniseries in ROBIN II: THE JOKER'S WILD. In it, Tim Drake battles The Joker for the first time.