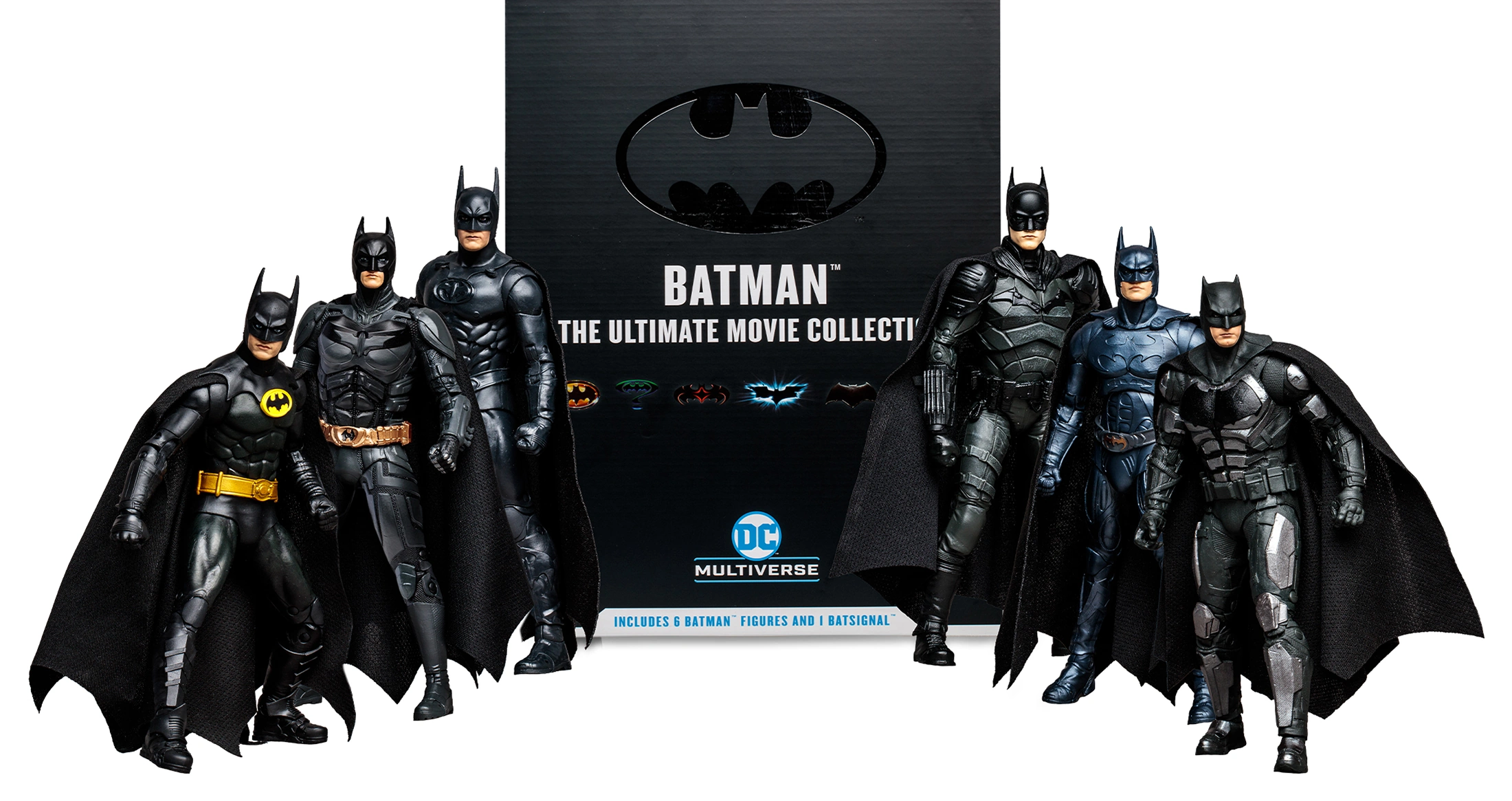 Yes, I am SO getting (Already got…hope Announcer Rachel isn't reading!) this!
McFarlane Toys has revealed their "Ultimate Batman Movie Collection 6 Pack" featuring the following Batman on film: Michael Keaton, Val Kilmer, George Clooney, Christian Bale, Ben Affleck, and Robert Pattinson from BATMAN '89, BATMAN FOREVER (Sonar Suit), BATMAN & ROBIN, THE DARK KNIGHT, JUSTICE LEAGUE, and THE BATMAN, respectively.
Product Features:
Incredibly detailed 7" scale figures based on the DC Multiverse
Designed with Ultra Articulation with up to 22 moving parts for full range of posing and play.
Includes real light-up bat signal with interchangeable discs and 6 bases.
Batman figures are based on their looks from their films.
Includes 6 collectible art cards with character art on the front, and character biography on the back.
Personally, I would've liked to see Bale's Batman in the BATMAN BEGINS suit (but I get why they went with TDK) and Kilmer in the "Panther Suit" — but I do really like the "Sonar Suit" from FOREVER.
CLICK HERE TO PRE-ORDER and check out MCFARLANE.COM for more info! – Bill "Jett" Ramey