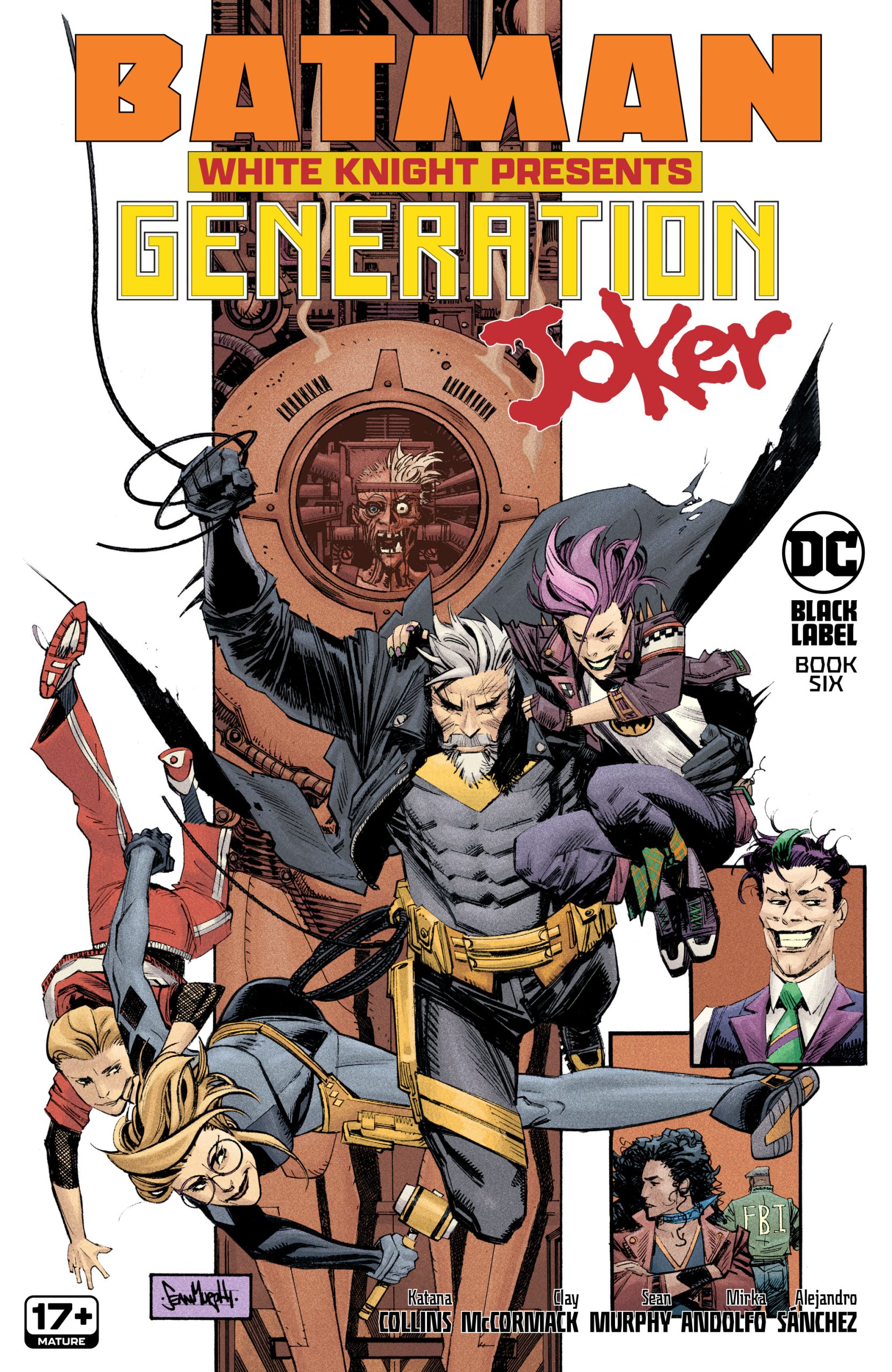 The road trip comes to an end this month, in BATMAN: WHITE KNIGHT PRESENTS: GENERATION JOKER #6. Jackie, Bryce, and Jack come face-to-face with 2.0 Face for a showdown that has a deeper meaning than just an action piece. Riot, with good intentions, interferes. Harley zips in as a heroic mother. And the last page, well, you'll just have to read it yourself.
I've been singing the praises of this book for the past five months, and nothing changes here upon its conclusion. Writers Katana Collins and Clay McCormack have crafted a really fun spinoff story that expands the characters, and the universe, that feels both fitting and genuine. The duo zone-in on the most important aspect, characters, and gives us much more depth than I had expected (and my expectations were already high). I really liked the way the twins interacted throughout the story, capped off with a really nice moment towards the end of this issue. Siblings, especially twins, share a tight bond as it is, and that flourished here. I don't know what's in store for them in the future, but this book will be responsible for the impact their presence will make.
Mirka Andolfo brings it (again) for a really fun setting, full of action and atmosphere. I said it last month, but an old amusement park is a PERFECT setting for a final confrontation, and all of the setups, coloring, and characters blend in such a fun way. I wasn't rushing to get through this issue, but taking my time to drink in the great panels. Andolfo has a really fun style that fits right between not-too-childish, but not-too-unsettling. It's a great blend that has been consistent throughout the whole series.
Overall, this was a fun road trip in a world I love to visit. Collins and McCormack wrote a fun story full of action, fun, and drama, while Mirka Andolfo brought it to life with a unique style.
Sean Murphy has mentioned what his plans are for the next chapter in the Murphyverse, and I'll be there on Day 1 when it comes. – Ryan Lower
GRADE: B+