PREVIOUS: "Batman in 1983."  For all of BOF's Batman Timelines, CLICK HERE.
FEBRUARY: Jason Todd officially becomes Batman's sidekick/partner (with the blessing of Dick Grayson) – Robin, The Boy Wonder – in BATMAN #368.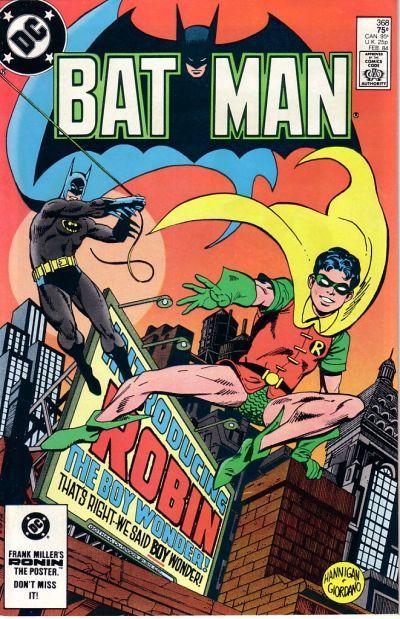 JULY:
Dick Grayson becomes "Nightwing" in 
TALES OF THE TEEN TITANS
 #44.

AUGUST:
 A criminal who was an equal and opposite of Batman – "The Wrath" – made his debut in 
BATMAN SPECIAL
 #1. As a child, The Wrath's criminal parents had been shot to death by a young street cop named James Gordon. He swore vengeance on Gordon as well as a life of crime.
JETT REMEMBERS
The most memorable thing about 1984 for me was that I graduated high school and started college in May and September respectively. As far as Batman was concerned, I didn't pay much attention to The Caped Crusader in '84. However, I've read all of the stories above and The Wrath actually became a favorite of mine. Loved the episode of 
THE BATMAN
animated series that featured the character. – 
Bill "Jett" Ramey