JANUARY: Selina Kyle's life and mission gets significantly changed by writer Ed Brubaker and artist Darwin Cooke as she becomes a true anti-hero and defender of the weak in CATWOMAN #1. She gets a new cat-costume too, which has become her standard look since.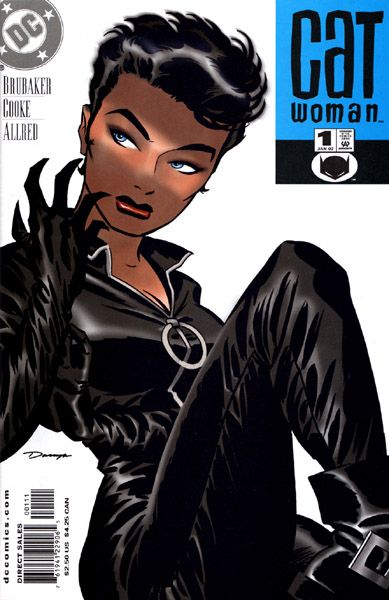 MARCH: The murder of former Bruce Wayne girlfriend Vesper Fairchild – apparently as Wayne Manor – in BATMAN: THE 10-CENT ADVENTURE – sets up the "Bruce Wayne: Murderer?" storyline.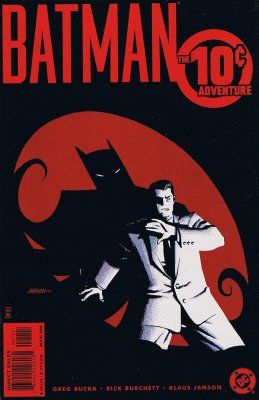 MARCH: The "Bruce Wayne: Murderer?" storyline begins in DETECTIVE COMICS #765.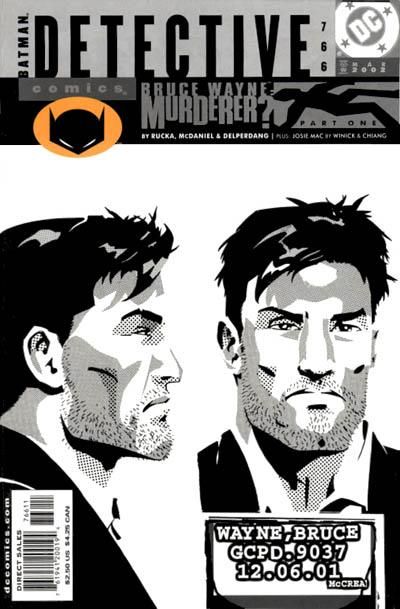 APRIL: Bruce Wayne escapes from jail so The Batman can prove his alter-ego's innocence as the "Bruce Wayne: Fugitive" storyline begins in BATMAN #600.
OCTOBER: The first Batman-themed TV series since BATMAN in the 1960s – BIRDS OF PREY – debuts on TheCW network.
DECEMBER: The 12-part "Hush" storyline begins in BATMAN #608 by writer Jeph Loeb and artist Jim Lee.
JETT REMEMBERS BATMAN IN 2002 
I still wasn't reading comics regularly in 2002 (that's not going to happen 'til 2005), but I did read BATMAN: HUSH shortly after it was released as a collected edition.
For some reason, HUSH is often listed as one of the greatest Batman stories/graphic novels of all time. I think it's highly overrated; and, in fact, its sequel — HEART OF HUSH — by Paul Dini is significantly better.
As far as the BIRDS OF PREY TV series, I gave it a shot, but lost interest rather quickly. "New Gotham"…WTF?
What did you think of Batman in 2002? What are your memories? Post your thoughts in the comments section below! – Bill "Jett" Ramey