SYNOPSIS: Bruce Wayne and Harley Quinn don't have much in common, except for Cassie Kendall. Beautiful and whip-smart, she nearly changed the course of Bruce's life when she was his high school sweetheart, and shortly thereafter became Harley's college fling. Now, after a long time away from Gotham, Cassie has returned and immediately has her sights set back on Bruce. But when Harley learns of Cassie's return, she is all too happy (and manic, and unpredictable) to reconnect with her old college girlfriend. As Bruce's and Harley's paths cross, it becomes clear that all is not as it seems with Cassie Kendall…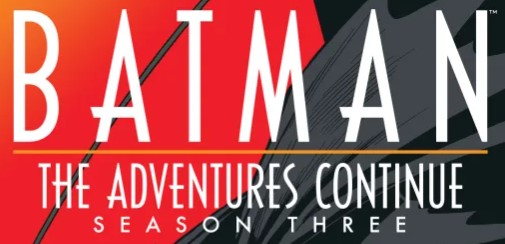 Did you ever wonder about Bruce Wayne and Harleen Quinzel's lives before the start of Batman: The Animated Series? Well, Burnett and Dini are here with their BTAS collaborator, Kevin Altieri, to tell a story about "Old Flames"!
Harley is bored, given that her girls' night has fizzled out until she notices that an old flame of hers, Cassie Kendall, is back in Gotham! At the same time, Bruce Wayne is already attending a party at Cassie's, but he cuts out early. When a helicopter crashes Cassie's shindig and takes her hostage, Batman and Harley team up to rescue her!
This, quite simply, feels like the comic version of an old-school-style episode of Batman: TAS, in the vein of installments like "Harlequinade", which artist Altieri actually directed back in the day! Harley, while not exactly law-abiding, is at least on the same side as Batman and the GCPD, making for some fun interactions. With Harley around, the issue feels more light-hearted and wacky, especially with Dini reunited with his co-creation.
Altieri's style is interesting. Not as crisp as Jordan Gibson's, he brings an unrefined cartoonishness that still remains on the model for the show. Altieri, in addition to directing, also served as a storyboard artist/designer for the series, so he brings a certain flair and energy to the visuals.
What I really appreciated about his work was how he brought the characters' voices to life in my head. Hearing Arleen Sorkin is easy, but making me hear a younger-sounding Season 1 Kevin Conroy with his art is truly subliminal. Don't get me wrong, Batman is still depicted in the New Batman Adventures costume, but the way his lantern jaw protrudes out from the cowl evokes a certain aural sensation that took me back to watching the show after school with my brother and sisters.
This issue is a lot of fun. It certainly doesn't take itself too seriously, but Batman is still The World's Greatest Detective, landing haymakers as he pieces together the truth. A few fun Easter Eggs are hidden and even Two-Face rears his head to complicate Cassie's backstory further. The overarching narrative from season 2 is dropped for this one-off romp that reminds readers there is a lot of creative magic still to be found with this team, making this a title that needs to be on your pull list monthly. – Javier E. Trujillo
GRADE: A