There's been a lot of talk and hoopla over "The Schumacher Cut" — AKA "The Red Diary Cut" — of BATMAN FOREVER ever since Kevin Smith said he got hold of a copy and subsequently watched and "reviewed" it.
Now, the screenwriter of the film, Akiva Goldsman, has talked about it during an interview on THE PLAYLIST's Bingeworth Podcast.  Here is how he describes it and why we ended up getting the cut that we did in theaters…
I saw ['The 'Schumacher Cut'] recently, and it's funny because there's been a swell on the internet for it, and I stay out of it, mostly.  Although, it's got about 35% more psychological realism in it. You know, it's really more about guilt and shame. But the preview audience didn't want it– the world wasn't ready. Joel's first cut had all of it in, and the audience was like, 'Yeah, we just like the part where the guy's funny and he's scary and the big thing…'  And so, it got cut down into what it is. And it was cool."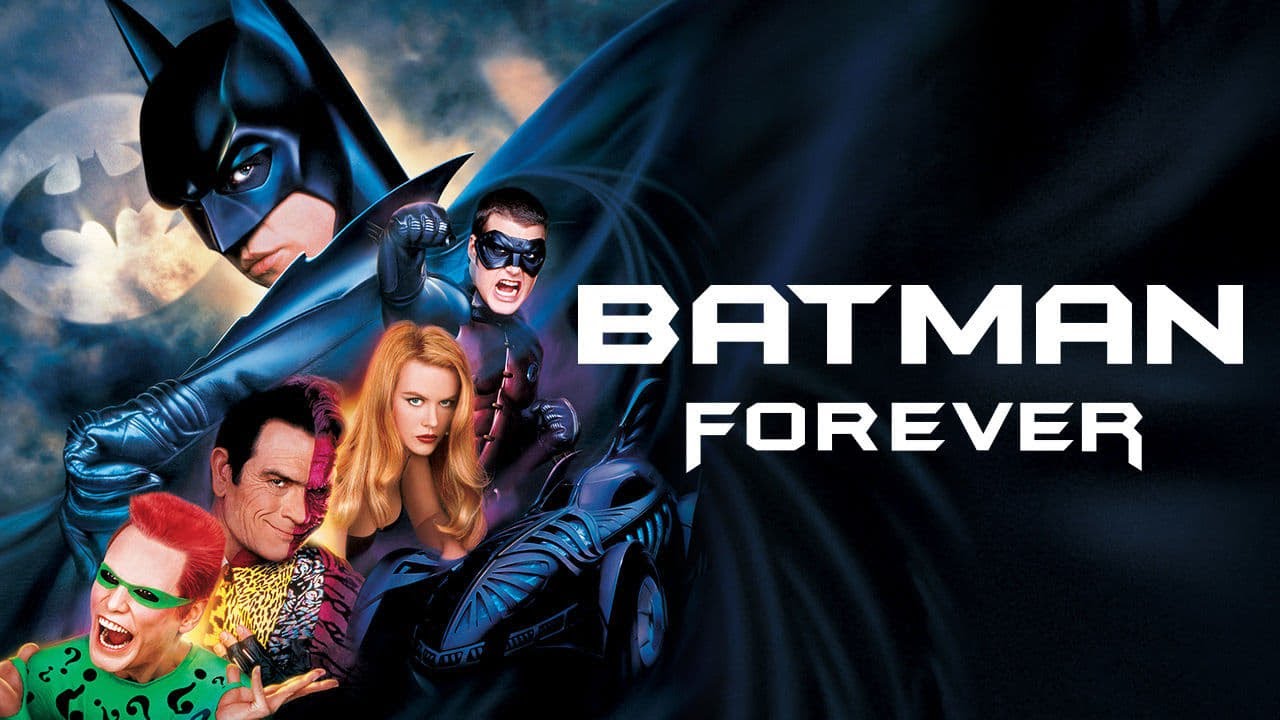 He goes on to say that he hopes that Warner Bros. will someday release it as a tribute to the film's director, the late Joel Schumacher, and that JS would "get a kick out of it."
I'm certainly an advocate for it being in the world– just for Joel, you know? Because he died and he died quietly…You know, there wasn't a lot of honoring him and it would be a nice way to honor him, I think. And I think he'd get a kick out of it.
BOF and I are also — and have been for a LONG time — advocates of it being properly finished and released on MAX, Blu-ray, or both.  If you haven't read this before and want to very detailed look at what "The Schumacher/Red Diary" cut of BATMAN FOREVER would look like, check out THIS ARTICLE — "BATMAN FOREVER: THE FILM THAT COULD'VE BEEN" — that's been here on BOF since 2005. – Bill "Jett" Ramey