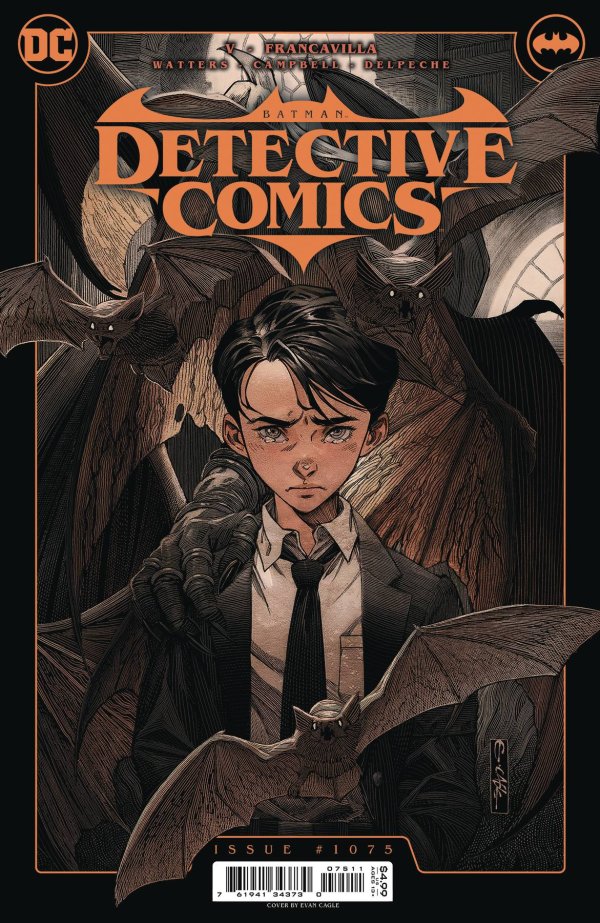 Welcome back, BOFers!  Spooktober is nearing the month's end, which means Detective Comics has a new issue out.  Ram V continues his run, and Dan Watters tells the backup tale.  This is the one-two punch that you should expect to handle the two stories for a while.  Will this be the issue that sways my opinion on V's run?  Could Watters pick up the slack?  Or is this a home run from both sides of the plate?  Only one way to find out!
Well, if you have made it this far!
This is more of the same.  I have no clue what V is doing.  Crime Alley, Alfred flashbacks, Batman talking and consoling a young Bruce Wayne.  It all gets lost in this story; these should be elements that fans go crazy for, battling out on Twitter with lists and rankings.  V falls short, especially considering the Harley Quinn animated series already easily nailed the young Batman psyche stuff last season.   I've seen it recently and done better.
I can't even figure out where this story could go or what it wants to be.  I know that Francesco Francavilla created one hell of a book visually.  Pulling both art and color duties.  Francavilla was up to the task!  Catching your eye with every panel and page.  It's outstanding how the book goes from pink to blue to another color swiftly and forward.  Making the colors feel like a character themselves, setting tones that words wish they could.  The color pallet of this book makes you flip and reflip pages.  One look is never enough, but is it ever when Francavilla draws the interior?
Watters plays in the same sandbox as V.  The stories are very similar.  Young Wayne, Younger Alfred.  Reliving that evening, what was said, what wasn't.  Watters goes 40 miles and two steps to the left by adding a ghostly element to his tale.  Does it fit for October?  Sure, I guess.  Is it fitting for Batman?  Not at all.  This is worse than the primary.  What has become of Detective Comics?
Two duds of a story, one extraordinary artistic take on Batman.  Overall, I can't tell you this is a "must-read" issue of Detective Comics.  Francavilla is the saving grace.  By the end of the book, you might ask if Francesco Francavilla outshined himself.  I'm long over the art being the saving grace of this title.  I'm also tired of repeatedly typing that last sentence in reviews.  This is Batman's legacy book; come on DC!  As for the BOFers, spend money on something Black Label or read Gotham War.  That is that good stuff.
Until next time, BOFers! – Peter Verra
GRADE: D+