FEBRUARY: The second animated Batman cartoon – THE NEW ADVENTUERS OF BATMAN – premieres on Saturday, February 12, 1977 on the CBS television network. The series would consist of 12 episodes ending its short run on May 28, 1977. Adam West and Burt Ward returned to voice Batman and Robin respectively.
APRIL:
The original Batwoman – Kathy Kane – made her first appearance since the Silver Age of comics in 
BATMAN FAMILY
 #10. She teams up with Batgirl Barbara Gordon to take on The Cavalier and Killer Moth.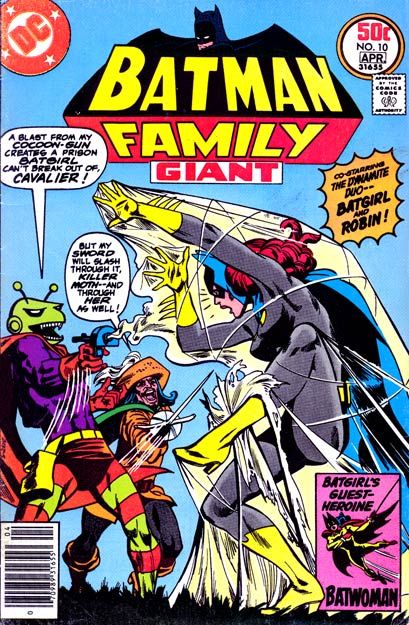 MAY:
 Dr. Phosphorus makes his debut in 
DETECTIVE COMICS
 #469.
JUNE:
 Bruce Wayne's love interest Silver St. Cloud is introduced in 
DETECTIVE COMICS
 #470.
AUGUST:
 Writer Steve Englehart and artist Marshall Rogers classic run on 
DETECTIVE COMICS
 began in issue #471. Dr. Hugo Strange returned to the pages of Batman comics (as well as his Monster Men) for the first time since the 1940s.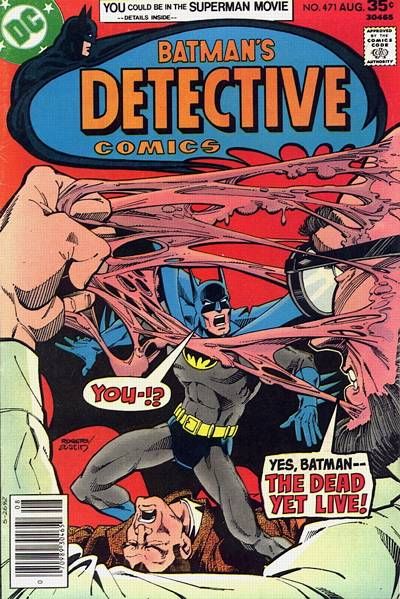 SEPTEMBER:
In a multi-part story beginning in 
BATMAN
 #291, The Dark Knight's rogues gallery tries to find out who "killed" Batman. Of course each said they'd done it!
DECEMBER:
Floyd Lawton – aka the villain "Deadshot" – returns for the first time in decades with an all-new look via artist Marshall Rogers. Writer Steve Englehart also altered his bio making him the assassin-for-hire we've known now for 40 years.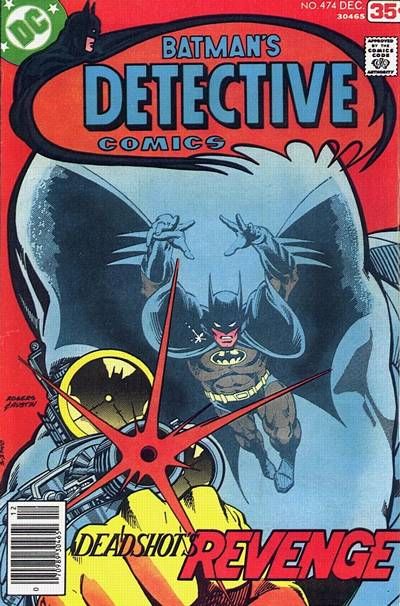 DECEMBER:
The Huntress – the daughter of the original Golden Age Bruce Wayne/Batman from "Earth-Two" and Selina Kyle/Catwoman – is introduced in
ALL-STAR COMICS
 #69.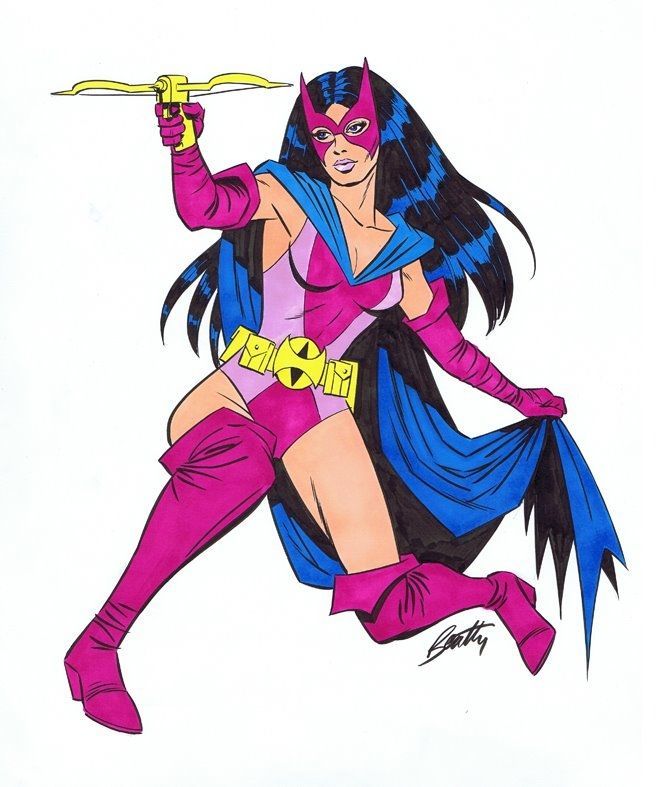 JETT REMEMBERS
1977 was a great and life-changing year for this Batman fan – but not a good one for this Elvis fan.
My most vivid Bat-Memories of '77 are the beginning of the Englehart/Rogers run on DETECTIVE COMICS and the Saturday morning cartoon, THE NEW ADVENTURES OF BATMAN.
While I was first acquainted with the "dark and serious Batman" via Denny O'Neil and Neal Adams a few years earlier with BATMAN #251, it was the "Strange Apparitions" story arc in DETECTIVE that really and truly turned me on to "The Dark Knight."
I clearly remember how strange it was for me to watch the new animated Batman "cartoon" on Saturday mornings and then compare its tone to how the character was being portrayed in the comics.
Looking back, 1977 was the year that I turned my back on my first Batman – the 1960s Adam West TV series. It would take three decades for me to realize and come to grips with my mistake. – Bill "Jett" Ramey