PREVIOUS: "Batman in 1991."  For the full list of all years on BOF's Batman Timeline, CLICK HERE.
FEBRUARY: The late Anton Furst – Oscar-winning production designer for the 1989 film BATMAN – is hired by editor Denny O'Neil to create a Gotham for the comics. Furst's comic book Gotham City graced the covers of three issues of BATMAN starting with #474.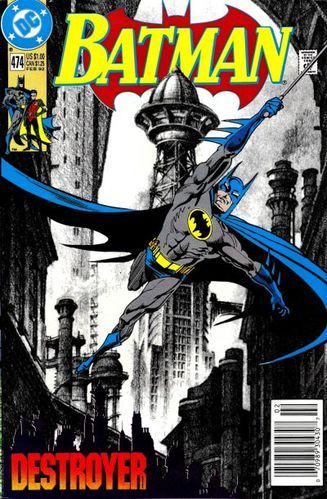 MARCH: Rene Montoya makes her first appearance ever in BATMAN #475.
JUNE: A new Batman monthly, BATMAN: SHADOW OF THE BAT, premieres and also features the first appearances of Mr. Zsasz (who would show up in the 2005 live-action film, BATMAN BEGINS) as well as Arkham head honcho Jeremiah Arkham.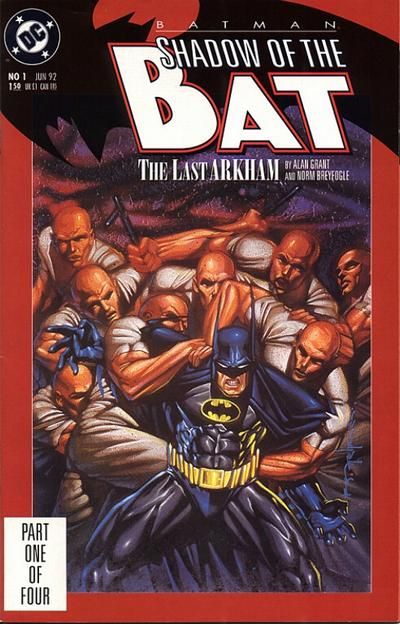 JUNE: Director Tim Burton's sequel to BATMAN (1989) was released on 16th of June 1992. Featuring The Penguin (Danny DeVito) and Catwoman (Michelle Pfeiffer) vs. Batman, it would be Michael Keaton's second – and final – turn as The Caped Crusader.
JULY: Dick Grayson gets a new Nightwing suit in THE NEW TITANS #88.
AUGUST: Spoiler (Stephanie Brown) – who goes on to be a major Tim Drake Robin supporting character – makes her debut in DETECTIVE COMICS #647. Great cover by the great Matt Wagner!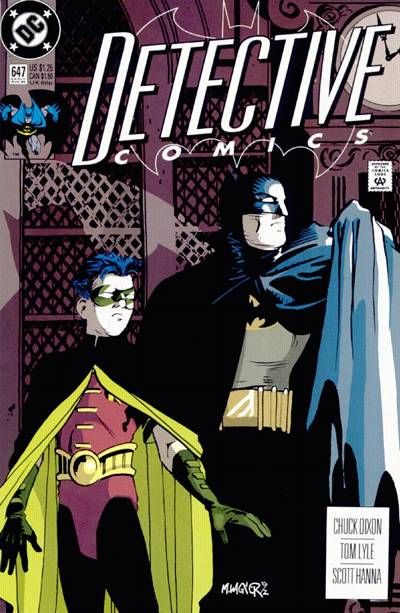 SEPTEMBER: BATMAN: THE ANIMATED SERIES debuts on the FOX television network on September 5, 1992. "On Leather Wings" – featuring Man-Bat – was the series' first episode.
OCTOBER: Jean-Paul Valley/Azrael first appear in the miniseries, BATMAN: SWORD OF AZRAEL #1.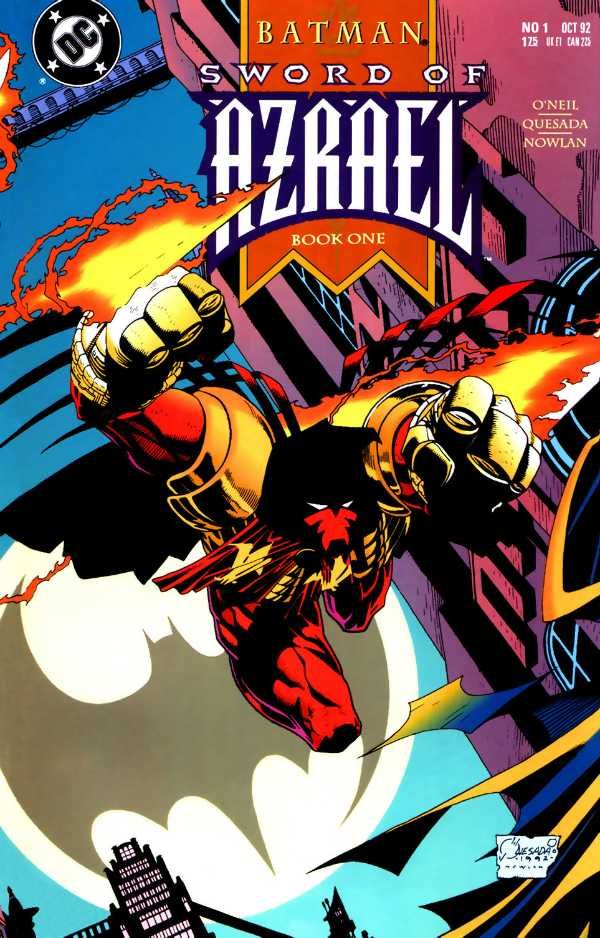 OCTOBER: One of the best Batman ELSEWORLEDS stories – BATMAN & DRACULA: RED RAIN – The Dark Knight takes on The Prince of Darkness and – GASP! – becomes a vampire himself!
DECEMBER: The Tim Drake Robin gets a third miniseries that has him teaming up with The Huntress in ROBIN III: CRY OF THE HUNTRESS.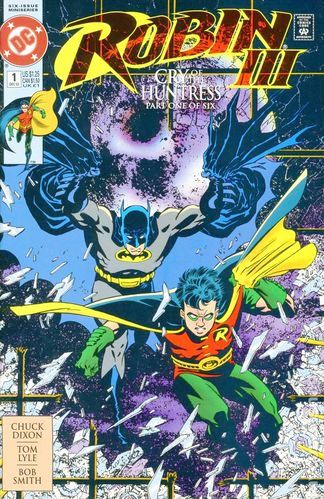 JETT REMEMBERS
And BOY, do I!
While I have some of these comics listed here, I remember 1992 for these three things:
1) BATMAN RETURNS. I had to go out of town the day it premiered. But I made damn sure that I left early enough for this 3 hour trip (6 roundtrip plus the reason I had to go – which is total bullshit looking back) so that I could make the 7PM screening of the sequel to BATMAN.
In retrospect, I wish I had gotten a flat tire on the way back!
If you didn't know already, I despise this film more than any other Batman movie – even BATMAN & ROBIN! However, when I look at it from today's POV, without BATMAN RETURNS we wouldn't have ultimately got the aforementioned B&R, I wouldn't have been inspired to start BOF, and BATMAN BEGINS might not ever have happened!
2) The Dallas Cowboys won Super Bowl XXVII following 1992 NFL season. This would be number 3 of 5.
3) BATMAN: THE ANIMATED SERIES. Man, did this wash the bad taste (probably due to black goo) out of my mouth that was BATMAN RETURNS just a few months earlier.BTAS is iconic addition to Batman's history. BATMAN RETURNS? Not so much. – Bill "Jett" Ramey