I have had a feeling the last few weeks or so that Matt Reeves' "Untitled Batman Project" is starting to ramp up. (CLICK HERE for the story detailing that "The Batman" may not be the film's title.)
In fact, let's just say that I'm feeling really, Really, REALLY good about its prospects. 😉
On that note, Daniel Richtman (@DANIELRPK on Twitter) has tweeted out a few more bits of information/rumors…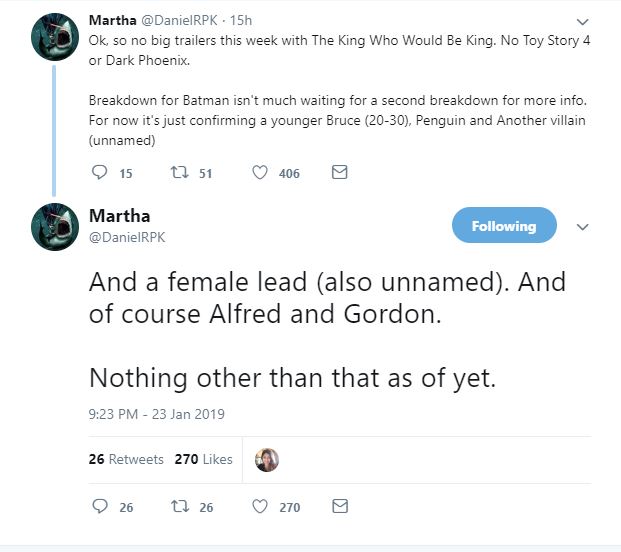 So, Reeves' film will have (allegedly)…
A younger Bruce Wayne/Batman (20-30 years old).
The Penguin as the main villain (which has been rumored).
An unnamed secondary villain.
An unnamed female lead.
A new Gordon and Alfred.
Sounds good to me!  I'm very interested in how Reeves depicts Oswald Cobblepott in his film.  Since we know he's going for a noir vibe, I suspect he'll end up as some sort of crime boss.
As far as the other tidbits, it's going to be fun to see who gets cast in those particular roles.
Stay tuned folks, the fun's fixin' to start! – Bill "Jett" Ramey