Per THE WRAP, Camrus Johnson will play Luke Fox, the son of Lucius Fox in The CW's upcoming BATWOMAN TV series.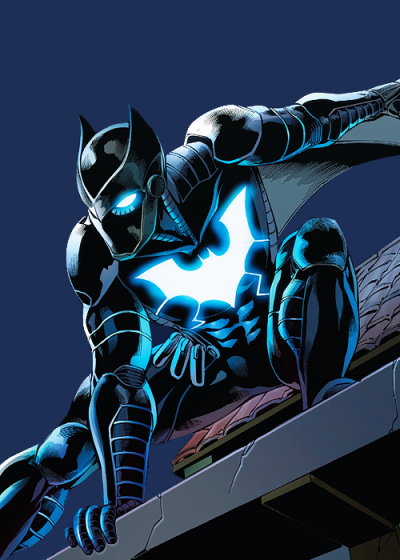 This version of Luke Fox is described as a "Dark Knight loyalist who works to keep Wayne Tower secure in Bruce Wayne's absence. While Luke considers himself the guardian of all things Batman — specifically his symbol — he also recognizes the city's need for a new hero."
By the way, Batman in this universe has been gone from Gotham for 3 years or so.
I've got to wonder of Batwing will ever show up in this series?
In the comics, Luke fox becomes Batwing, so I wouldn't mind seeing this character show up in BATWOMAN.
CLICK HERE for more of Luke Fox's DC Comics history.
In other BATWOMAN casting, the trade reports that Meagan Tandy and Nicole Kang have been added in lead roles
Tandy will play Sophie Moore, "a high-level private security agent and one of Gotham's staunchest protectors."
Kang will portray Mary Hamilton, the step-sister of Kate Kane/Batwoman (Ruby Rose) who is the "polar opposite of Kane, but what Mary lacks in a filter, she makes up for with her compassion for Gotham's underserved communities, proving she has more in common with Kate than she thinks."
I've gotta say that I'm kinda interested in this upcoming series.  I never read any of the Batwoman comics regularly — and I'm not a big fan of the "Batman Family" per se (other than Alfred and Gordon as I'm not "sidekicks guy") — but I'm going to give this a shot.
Hell, I might even write episode reviews for BOF…unless I don't and assign it to someone else (which will not be Rick Shew because he doesn't even know this series is happening LOL!).
Oh yeah, I'm still dancing because of THIS.
For the full story, hit the links provided. – Bill "Jett" Ramey