MAY: In DETECTIVE COMICS #231, it is revealed that Batman's original sidekick/partner was a kid named John Vance. To keep his identity a secret, Vance wore a smaller version of Batman's suit and was called "Batman Junior."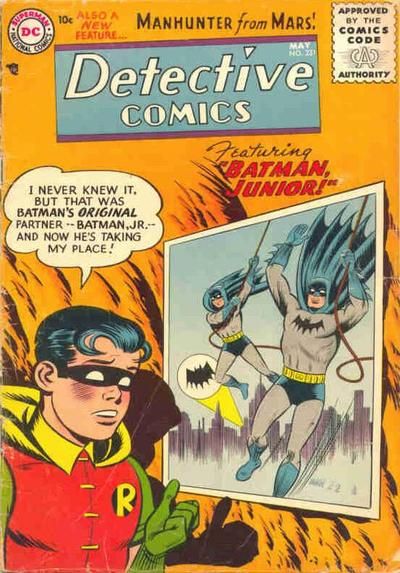 JUNE:
The 100th issue of 
BATMAN
 is released by DC Comics.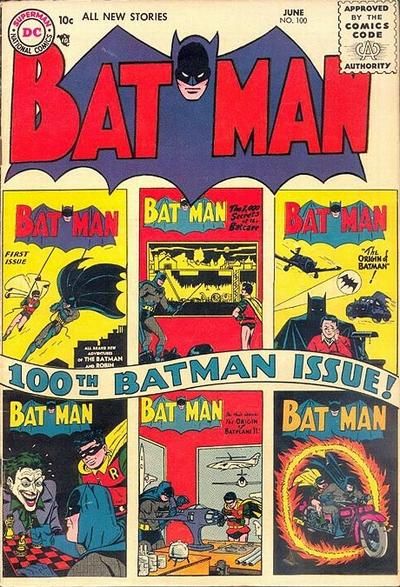 Also in June of '56 in the world of pop culture, Elvis Presely made his notorious appearance on "The Milton Berle Show" on June the 5th on the NBC Television Network performing a cover of 
Big Mama Thornton
's 1952 R&B hit, "Hound Dog."
JULY: The first Batwoman – Kathy Kane – debuts in DETECTIVE COMICS #233.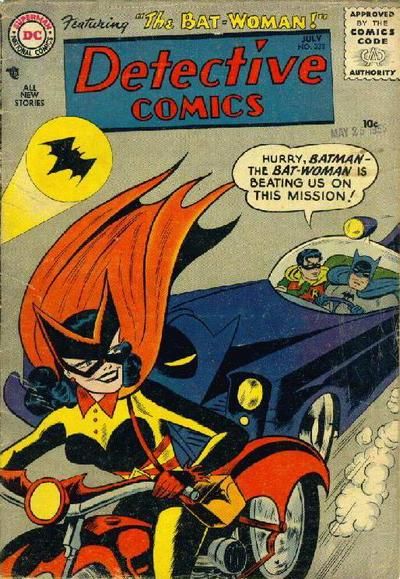 AUGUST: The Robinmobile (a red version of the Batmobile with an "R" on the hood), the Robinsignal, and the Robin-Plane were featured in BATMAN #101.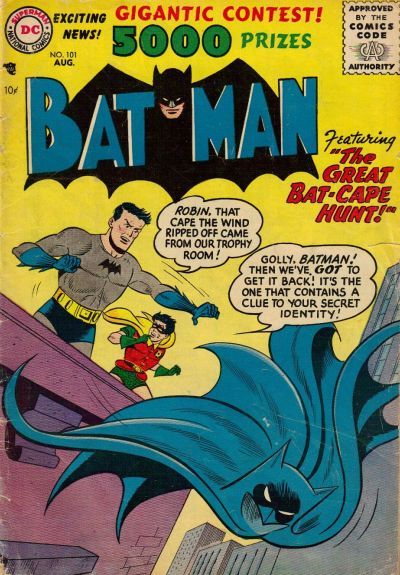 SEPTEMBER:
 The "first" Batman and the origin of Bruce Wayne's Batsuit is depicted in 
DETECTIVE COMICS
 #235. It was revealed that Thomas Wayne once wore a blue/black/grey "Batsuit" to a masquerade ball and Bruce Wayne used it as inspiration for his crime-fighting suit.
"The First Batman!" in 
DETECTIVE COMICS
 #235 would later inspire the 
BATMAN: THE BRAVE AND THE BOLD
 episode "Chill of the Night!"
OCTOBER: Batman gains the "Bat-Tank" in DETECTIVE COMICS #236.