PREVIOUS: "Batman in 1975."  For all of BOF's Batman Timelines, CLICK HERE.
JANUARY: Man-Batman gets his own monthly series that would only last two issues.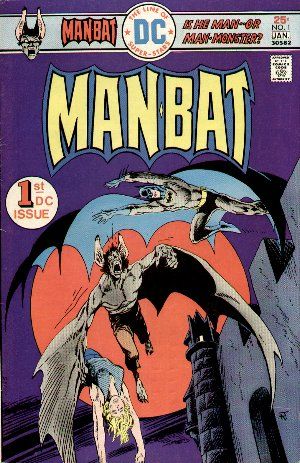 JANUARY:
 Lady Shiva — a future Batman villain and ally — makes her debut in 
RICHARD DRAGON: KUNG-FU FIGHTER
 #5.
MARCH:
 Leslie Thompkins makes her debut into the Batman mythos in the classic Batman story "There Is No Hope In Crime Alley" in 
DETECTIVE COMICS
 #457. Art by Dick Giordano and story by Dennis O'Neil.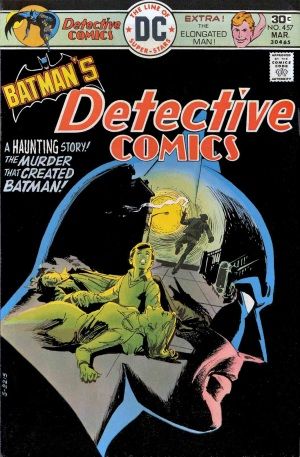 SEPTEMBER:
 The Dark Knight battles The Black Spider for the first time in 
DETECTIVE COMICS
 #463.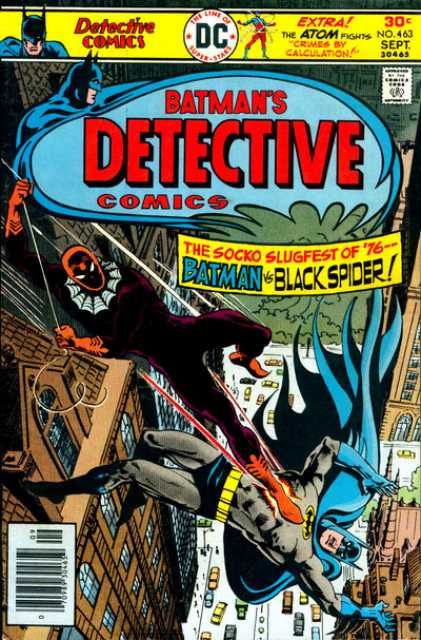 NOVEMBER:
 Batman and Robin were part of this DC Comics tie-in to the animated TV series.
JETT REMEMBERS
Of these three 1976 Batman comics, I only owned 
DETECTIVE COMICS
 #457. It's story – "There's No Hope In Crime Alley" – is one of my favorite all-time Batman stories and made BOF's list of the best 10 Batman stories for Batman 75.
While I don't recall ever buying and/or reading the SUPER FRIENDS comic book, I did love that Saturday morning cartoon as a child. I don't know how many of y'all can remember how big of a deal it was as a kid to wake up on Saturday mornings to watch cartoons.
Overall, 1976 — which of course marked the Bicentenial of the United States — was not a big year for our Caped Crusader. But that wouldn't be the story come 1977. – Bill "Jett" Ramey