PREVIOUS: "Batman in 1989."  CLICK HERE to visit the Batman Timeline section on BOF.
FEBRUARY: The all-knowing master of information, "Oracle," is revealed to be Barbara Gordon in SUICIDE SQUAD #38.
APRIL: Grant Morrison's 5-part "Gothic" story arc begins in LEGENDS OF THE DARK KNIGHT #6. It's later released as the graphic novel, BATMAN: GOTHIC.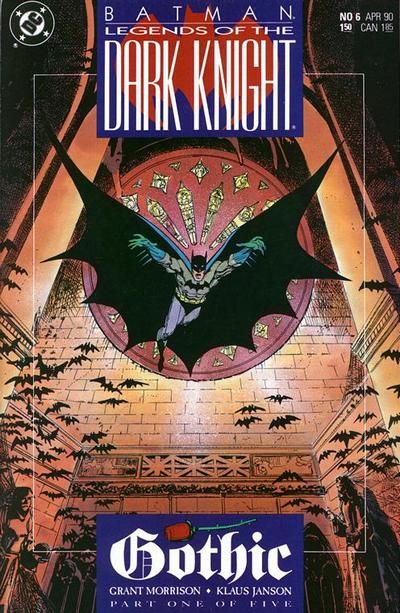 JUNE: Harold Allnut, the brilliant savant mechanic, debuts in BATMAN #448.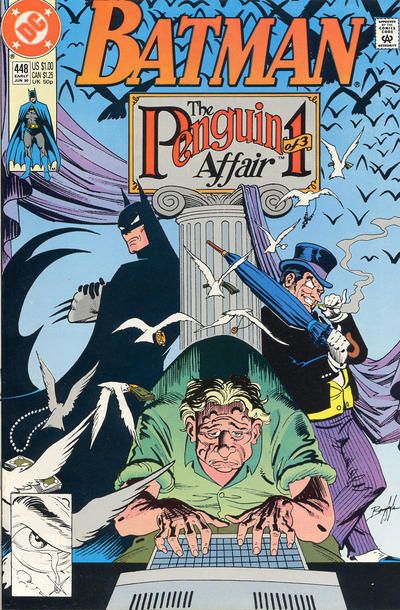 AUGUST: The 3-part story arc, "Dark Knight, Dark City," begins in BATMAN #452 and features what is likely the first dark version of The Riddler.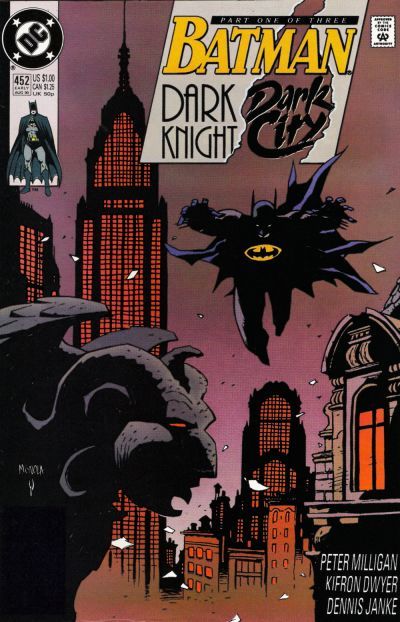 SEPTEMBER: Set in the early days of Batman's career, the post-CRISES version of Hugo Strange debuts in the 5-part "PREY" storyline in LEGENDS OF THE DARK KNIGHT.
DECEMBER: Harvey Dent's origin as Two Face is told – in the days and style of BATMAN: YEAR ONE – in BATMAN ANNUAL #14. The story, "Eye of the Beholder," was a major influence on how the character was portrayed in BATMAN: THE ANIMATED SERIES.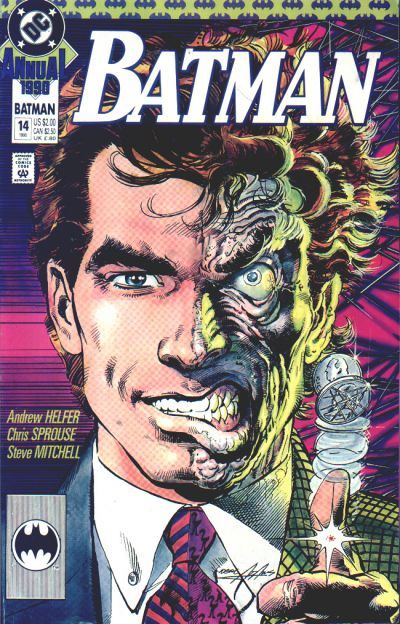 DECEMBER: The graphic novel, BATMAN: BRIDE OF THE DEMON, is published.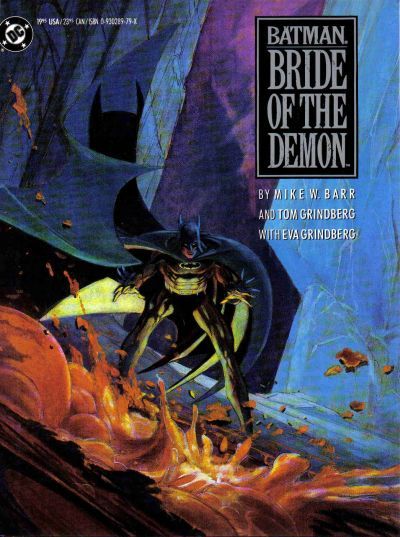 DECEMBER: Tim Drake officially becomes Robin III – and sporting a new costume – in BATMAN #457.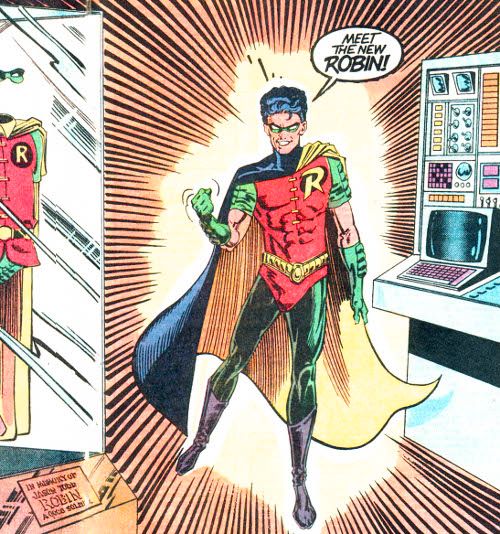 JETT REMEMBERS 
By 1990, I was fully back as both a Batman fan and an avid reader of Batman comics.
I have the originals of all comics in my personal collection that are featured above…except the Two Face story, "Eye of the Beholder," in BATMAN ANNUAL #14. I've read the reprinted story in various collections, but I got to get my hands on a copy of the original.
I was also a HUGE fan of the LEGENDS OF THE DARK KNIGHT series – with that title would be resurrected post-REBIRTH. – Bill "Jett" Ramey