FYI: This is an "Old School BOF" article.  It was originally posted on June 19, 2015. – "Jett"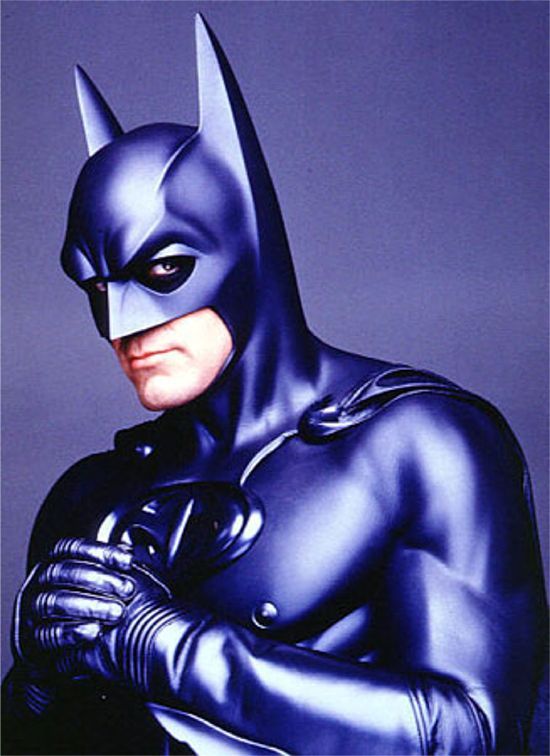 For nearly two decades, we've referred to the proposed sequel to BATMAN AND ROBIN as BATMAN TRIUMPHANT.
Apparently, we've all been calling it by the wrong title.
According Mark Protosevich – the film's screenwriter and an apparent fan of early Van Halen – the correct title of never-made fifth entry in the Burton/Schumacher Batman film universe was actually BATMAN UNCHAINED.
Though Protosevich's script was never leaked online, the scribe did reveal some details about the project to HEAT VISION. Check this out…
* The film would've been very dark and dealt with Bruce Wayne leaning to conqueror fear and take on the demons of his past. Harley Quinn and The Scarecrow were to be the two main villains – though it was planned for previous Bat-rogues to make cameos in the movie (including Jack Nicholson as The Joker).
* Director Joel Schumacher wanted Nic Cage to play The Scarecrow and Protosevich met with Courtney Love about playing Harley (who in this adaptation would be the daughter of Jack Napier/The Joker from BATMAN '89).
* Says Protosevich, "Joel wanted to tie up all of the films. The Tim Burton films and his films, building up to this moment."
Also of note, Schumacher says he wanted for BATMAN AND ROBIN to be darker than BATMAN FOREVER, but Warner Bros. didn't want any part of it. Perhaps we'll see what Mr. Schumacher actually intended if his rumored Schmacher Bat-Trilogy/comic book miniseries ever comes to fruition.
For the full story – which is a must-read if you're into Batman on film history (like me) – CLICK HERE. Though BATMAN AND ROBIN ruined any chance for this film, it does sound very interesting – especially the idea of Batman being put on trial (via a hallucination) by his archenemies. Of course, had this film been made and been a success, we'd most like never have gotten "The Dark Knight Trilogy." – Bill "Jett" Ramey