I'm now back in my wheelhouse!
For the first time since 2012 — 9 friggin' years — I will be covering a live-action, solo  Batman movie.
As my Cajun friends and family say,  LAISSEZ LES BONS TEMPS ROULER!
Or in Texas, YEE HAW! (Honestly, I've never said that, nor have I ever heard anyone say it except for Rick Shew and while watching old western movies on TV.)
Yes, Matt Reeves' THE BATMAN (or whatever it'll end up being titled) got a release date earlier this week: Friday, June 25, 2021.
And when I added a countdown clock for THE BATMAN to BOF that day — the first one for a solo Batman movie since 2010-ish — I damn near shed a tear because…
A BATMAN FILM IS COMING!
Not only that, but it's a dadgum SUMMER release!  Haven't I been lobbying for that to happen a while now? (Yes, I have, FYI.)
The next two and a half years are going to be FUN!
Seeing the movie is the payoff for the long wait and it's great, but the buildup to the film — the casting, the new Bat-Suit, new Batmobile, all the new Bat-Stuff — is damn near rivals it.  At least you get some mileage out of following a film's production.
But once that movie hits and you see it, then it's kinda all over.  It's akin to being a kid and waiting to open your Christmas presents.  You shake the boxes daily and it seems like a damn eternity before you can tear into them.  And once you tear 'em apart, the anticipation high is gone.
So, slow down and enjoy the hell out of this ride to 6/25/21!
Oh no, I'm not done yet, folks!
Does anyone want to guess what else made me happier than a dog with two tails these last two weeks?
That would be that the fine folks at Warner Bros. made the right decision and DC on film movies will be their own damn thing going forward!  Lest we forget this fantastic and smart quote from WB boss Toby Emmerich…
We are far less focused on a shared universe. We take it one movie at a time. Each movie is its own equation and own creative entity.
Batusi time!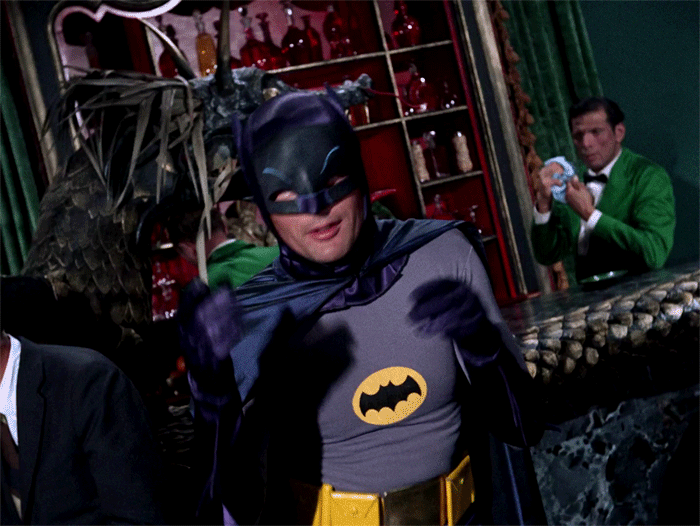 I hope to see MANY DC movies from WB over the next several years helmed by talented filmmakers who have vision and passion for whichever DC character and the project.
The one bit of news that did not make me want to gloat at all that Ben Affleck's run as Batman is over.
Yes, I've long lobbied that Ben Affleck's run as Batman needed to be over and said it was a done deal for quite a while now on BOF.  It's not because I don't like Ben Affleck or anything like that.  But after the BATMAN v SUPERMAN/JUSTICE LEAGUE debacle, I simply believed (and still do) that a fresh start was what's needed for the Batman film franchise.
Truth be told, if you've been paying attention and didn't let your emotions think for you, it's been obvious that he was done for two years now.  Some folks were still holding out hope and wouldn't believe it until they heard something "official."
Well, THIS is official as official can be…
(The snarky side of me wants to tell the people who STILL don't believe he's done as Batman wants to be really, well, snarky and challenge their grip on reality, but I won't.)
Trust me, I get the disappointment because I'm a Ben Affleck fan.  I don't know if anyone was happier than me when he was cast as Batman back in 2013.  And yes, it sucks because the poor DC on film decisions made by Warner (i.e. BvS and JL) robs us of a solo, Ben Affleck-written/directed solo Batman movie.
But them be the breaks and it's (past) time to move on.
Now, back to the positive!
I TRULY believe that WB has turned a corner with their DC movies, and I'm looking forward to this new, post-shared universe era of DC on film.
I hope that most of you reading are too.
LAISSEZ LES BONS TEMPS ROULER!
Or if you prefer, YEE-HAW! – Bill "Jett" Ramey